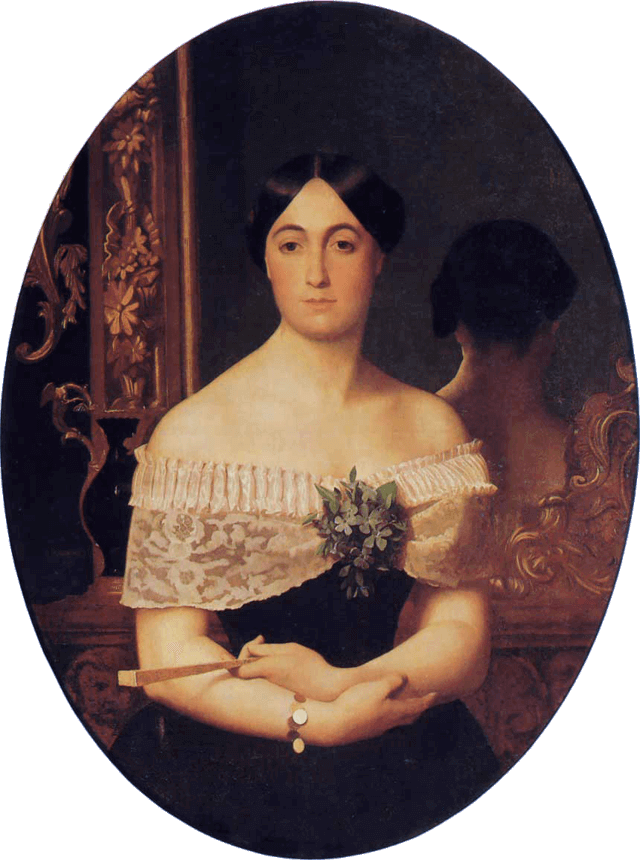 Portrait de Mary-Ann Birch [Portrait of Mary-Anne Birch] by Jean-Léon Gérôme
Mary-Ann Birch, English aristocrat and artist, married Alphonse de Lamartine in 1820.
She would live with him in the castle of Saint-Point where the pictures she painted as well as her personal memories are still preserved, evoking her taste and talent.
From England to France
Born in England in 1790, Mary-Ann-Elisa Birch was the daughter of Major Birch (relative of the Churchill's) and Christina Cordelia Ressent of Dutch origin.
She married Alphonse de Lamartine in June of 1820 in Chambery and moved with him into the castle of Saint-Point which would become their family home. There, they would have two kids Alphonse and Julia, born in 1821 and 1822, both deceased prematurely.
Highly cultured thanks to a very good education, Marianne de Lamartine spoke English, French and Italian, knew Antic history and was passionate about painting and music.
Art Lover
A devoted spouse to her husband, she was also a talented artist and a spirited woman. In their Parisian apartment, rue de l'Université, Marianne hosted each Wednesday, for her "jour de Marianne" [Marianne day], a circle of artists and writers amongst whom one could find Henri Decaisne, Théodore Gudin, Ary Scheffer, Alexandre Calame, Théodore Chassériau or the sculptors Joseph Brian and François Jouffroy.
Marianne de Lamartine also worked as a literary assistant to Alphonse de Lamartine, handling his correspondence, as well as copying, editing and translating his works.
As a former student of Henri Descaine, painter of historical scenes and portraits, she painted numerous copies of Italian pictures, as proved by Uranie and La charité romaine d'après Guido Reni [The Roman Charity based on Guido Reni's] preserved at the Mâcon Art Museum. The portrait remained her go-to and she painted numerous portraits of her own children, her daughter Julia becoming her favourite model. Some beautiful oils on canvas presenting Julia are preserved at the castle of Saint-Point.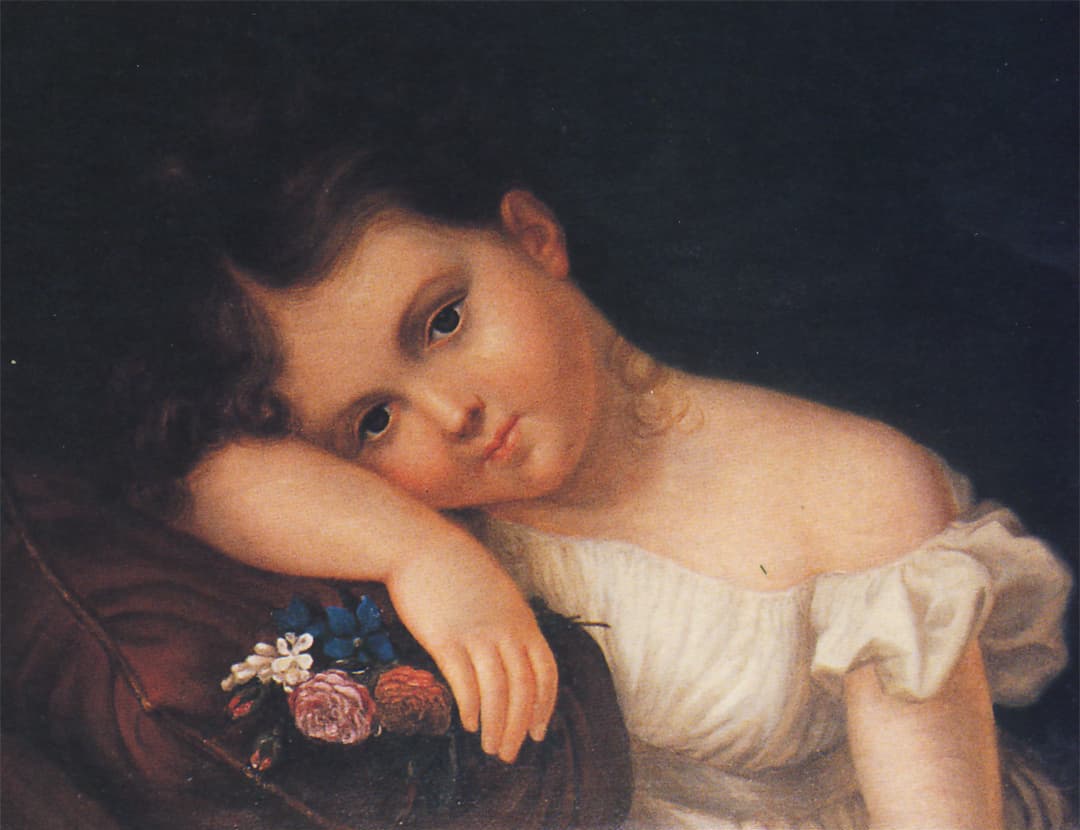 Portrait de Julia de Lamartine [Julia Lamartine's portrait] by her mother
In the 1840's, Marianne de Lamartine drew the design of a stoup that was later built by Francois Jouffroy in 1844 for the Saint-Germain-l'Auxerrois chapel where it can still be seen.
In 1847, she conceived the project of an allegorical sculpture of the Saône River for the Saint-Laurent bridge that is now exposed at the Mâcon Art Museum.
Numerous poems by Alphonse de Lamartine have also been coloured by Marianne de Lamartine with flowery margins and drop caps. Three of those illuminations are preserved and displayed at the castle of Saint-Point.
Her influence was certainly paramount to the restauration of the castle of Saint-Point. When they moved into the castle, Marianne and Alphonse de Lamartine intended to turn the medieval building into an ideal model of Oxfordian architecture following the « gothic revival » fashion, which was very developed in England.
She also found herself to be a talented interior designer, painting numerous decorative panels for their different places of residence as well as the poets' chimney for her husband's bedroom in Saint-Point.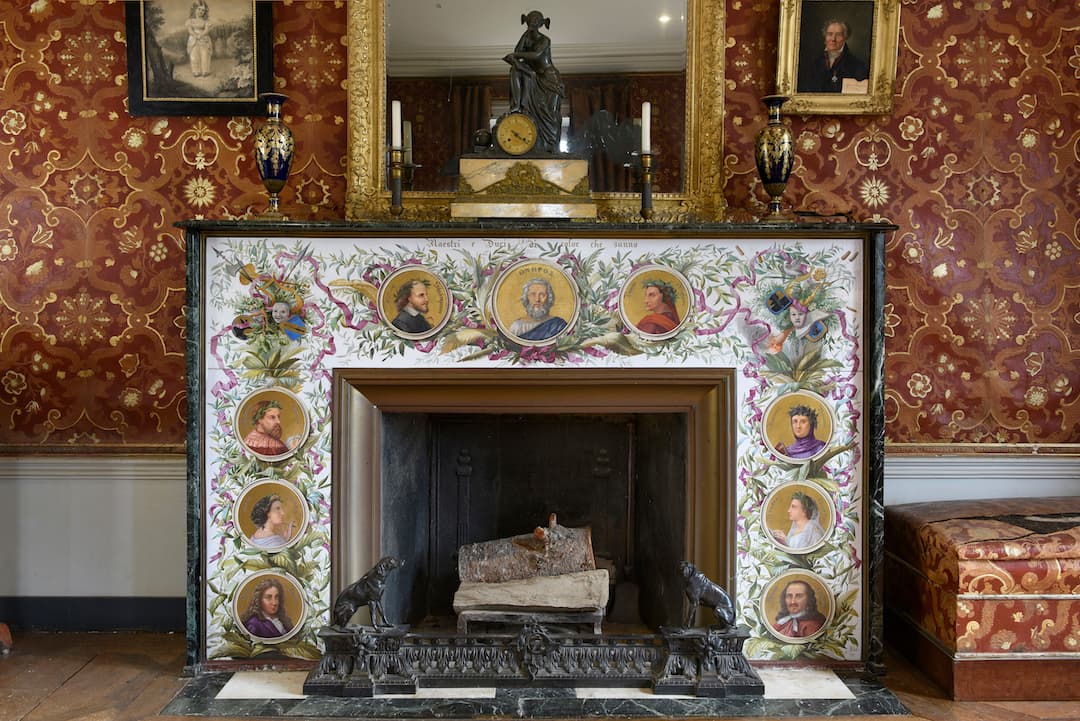 Marianne of the Republic
While she supported her husband in his struggle to impose his various political and social ideas, she was also the model for the first bust of the Republican Marianne. As a powerful leader of the 1848 Provisional government, Alphonse de Lamartine, wishing the Marianne symbol to be embodied by a lady figure, would have indeed suggested that his wife might stand as the homonymous model.
She also worked for the teaching and protection of children and created "the Charity for the Art's orphan," a young woman's asylum in Paris, as well as a children's school in Saint-Point.
She passed away in Paris in 1863 and was buried in the family vault in Saint-Point.