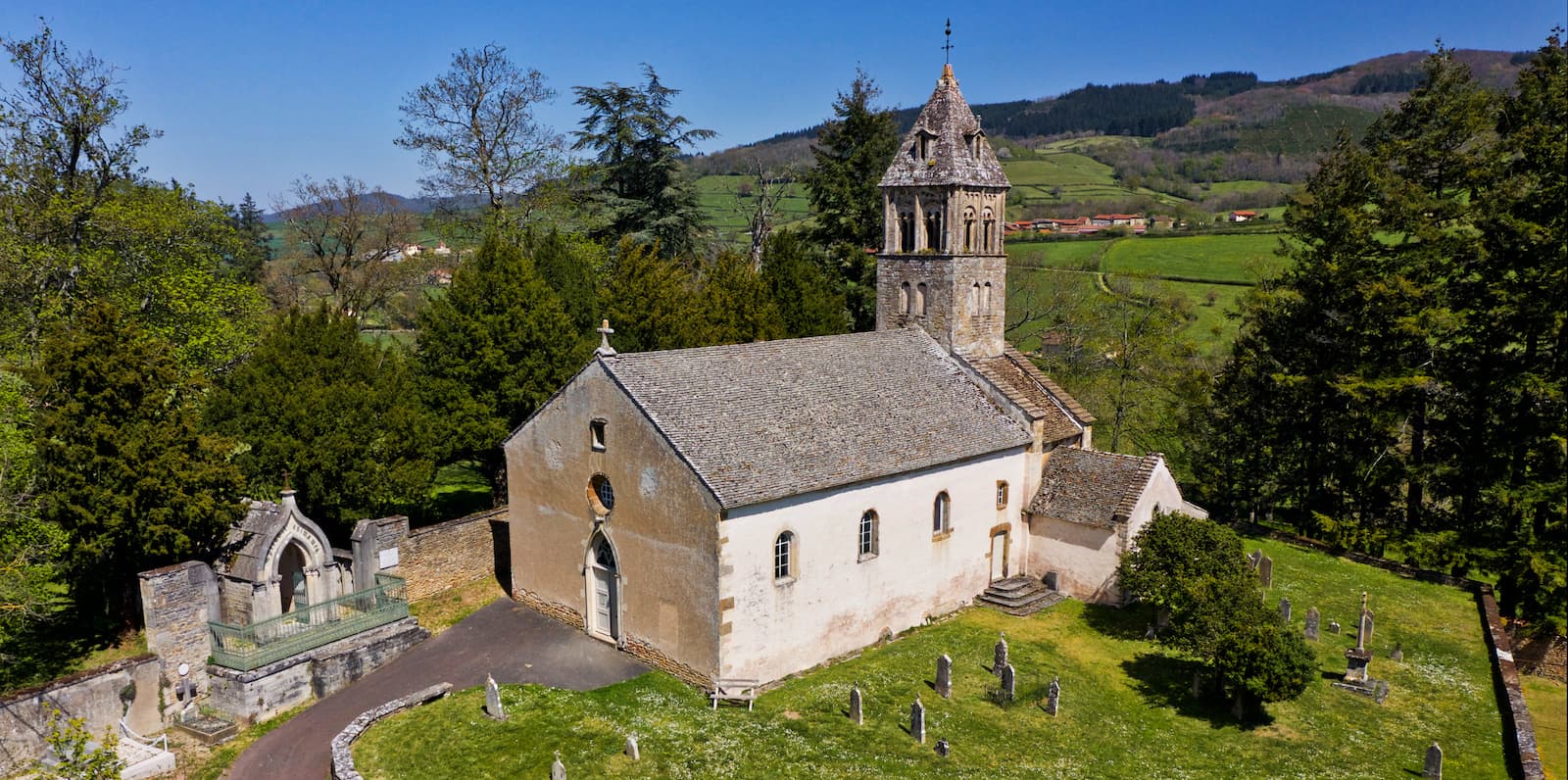 Before or after your tour of the castle, we invite you to discover Alphonse de Lamartine's tomb as well as the Roman church where two pictures painted by Marianne de Lamartine are visible.
Castle's opening days and hours
From the 18th of June to the 2nd of July 2022
Open on Saturday afternoon.
Guided tours at 3 pm & 4 pm.
From the 9th of July to the 28th of August 2022
Open Tuesday to Sunday (including public holidays). Closed on Mondays.
Guided tours at 11 am, 2 pm, 3 pm, 4 pm & 5 pm.
From the 3rd to the 24th of September 2022
Open on Saturday afternoon.
Guided tours at 3 pm & 4 pm.
Heritage Days: Saturday 17th and Sunday 18th of September 2022
Guided tours at 10 am, 11 am, 2 pm, 3 pm, 4 pm & 5 pm.
Payment on site by cash, credit card or cheque.
Visits are only guided and reservations are recommended via our online ticketing service:
Rates
Full rate: 10 euros
Reduced rate: 5 euros (students under 26, children from 7 to 17)
Free entrance: children up to 6 years old
Groups
Private visits all year round by reservation.
Minimum price 300 euros (group up to 30 people), then 10 euros per additional person.
Contact
Château de Saint-Point
316 route du château Lamartine
71520 Saint-Point
Tél : 06 73 01 94 59
E-mail : chat
How to get there?
The castle is located one hour away from Lyon by car and 15 km away from exit 29 on the A6 (Mâcon-sud).
To get to Saint-Point by car:
Take the A6 and exit 29, then take the N79 towards Moulins, exit for Cluny and follow signs towards Saint-Point
To get to Saint-Point by train:
Mâcon-Loché or Mâcon-Ville train stations
The castle is approximately 20 minutes away from each of these two stations.